Time is money.
We save you both!
Your devoted and expert import/export assistant in the USA.
International freight, sourcing, customs clearance, quality assurance, and 3PL services.
About Docshipper US
We are the DocShipper Group's American division, and we oversee all the organization's business activities within the country. We manage your customized needs and look for the best solution for your company with the assistance of our team and our logistics network developed over the years. DocShipper isn't even close to being your normal, old-school logistics provider. On the contrary, our expert team works diligently to streamline logistics procedures in order to enhance your outcomes and reduce your expenses. Since day one, DocShipper's purpose has been to reinvent international logistics for both SMEs (Small and Medium Enterprises) and independents.
We are dedicated not just to assisting you with international logistics, but we have also established a specialized sourcing department that is quite active in the United States. You don't need to worry because we accompany you throughout the entire purchasing process, including supplier research, negotiations, quality contro and simple transaction!
Additionally, we have a distribution center in Camporosso, northern Italy, which is the ideal location for our specialized 3PL branch for e-merchants. This facility enables us to effectively and efficiently handle inventory, order fulfillment, and last-mile delivery.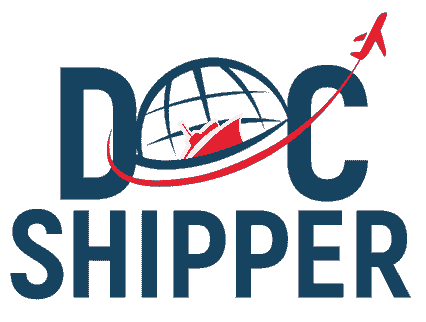 Unique support over the entire product cycle!
000000
Chartered cubic meters
Maritime shipping is often chosen for large quantities or orders because it is a cost-effective and efficient mode of transportation. With the ability to ship via FCL (Full Container Load) or LCL (Less than Container Load or Groupage) through ports across the world, it is a popular choice for international freight. DocShipper can assist with the logistics and coordination of maritime shipping to ensure your goods reach their destination safely and on time.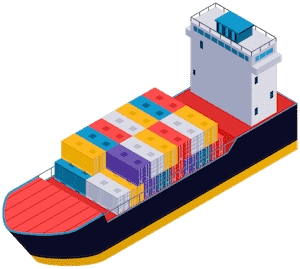 Frequent Questions about Sea Freight

What is the cost of ocean freight, and how is it calculated?
Additionally, when shipping via sea, it is important to consider the transit time, as it can take several weeks for the goods to reach the destination port. It's also important to note that the cost of shipping by sea can vary depending on the size and weight of the shipment, the origin and destination ports, and other factors such as peak shipping seasons and fuel costs. Overall, sea freight is a cost-effective solution for large or heavy shipments, but it may take longer than other options like air freight.

When should you use maritime groupage (LCL) vs full container load (FCL)?
Also, keep in mind that with the LCL option, you will have to pay for consolidation and deconsolidation processes at both the departure and destination terminals, while with the FCL option, these costs are generally included in the price. Furthermore, in both options, you will have to pay for fixed fees such as port taxes, customs clearance fees, and packaging costs. It's important to weigh the pros and cons of each option and determine which one best fits your specific needs and budget.

At what volume does ocean freight become beneficial?
Even if you don't use all the capacity of the container, which is typically around 33 cubic meters, the FCL option will likely be more cost-effective for you. Keep in mind that with LCL, you will also have to pay for consolidation and deconsolidation at both the departure and destination terminals, as well as other fixed fees such as port taxes, customs clearance fees, and packaging.

What benefits do ocean Freight services offer?
Ocean freight is a cost-effective option for transporting large volumes of goods across the US and the world. Despite being a slower option, it ensures safe and affordable transportation through a network of ports in all coastal states in the US.
Air freight is the quickest mode of transportation available in the US. It allows you to deliver your products in just a matter of days, regardless of the distance. This option is particularly cost-effective for small volume shipments (less than 2 cubic meters).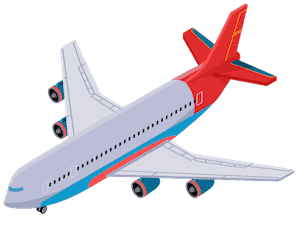 Frequent Questions about Air Freight

What benefits do Air Freight services offer?
As previously noted, the main benefit of air freight is that it is the quickest mode of transportation possible, enabling you to travel in a matter of days to your destinations on the opposite side of the planet! Air freight might, unfortunately, be expensive when shipping in large quantities, but can also become the cheapest option when shipping little cargoes (less than 1.5 cubic meters).

What limitations apply to Air Freight?
Substantial limitations on the shipment of items apply to air freight. Many products cannot be supplied by plane in addition to the volume being restricted (extraordinary convoys, for example, cannot enter a plane). For instance, this is true of potentially dangerous products in general, toxic, flammable liquid gases, infectious items, and explosive items (batteries for example).

How much is air freight billed, and in what manner?
Whenever shipping by air in the US, the cost of air freight is typically charged by weight (between 2 and 4 USD per Kg). It's important to note that the carrier will calculate the payment based on the difference between the volumetric weight (167 kg = 1 cubic meter) and the gross weight. Additionally, the freight expenses, airport fees and other standard fees will also be your responsibility, particularly when clearing customs and paying taxes and duties.

Which benefits do Air Freight offer?
Air freight primary benefit is its speed, as you could have imagined. In fact, whereas it might have taken over 40 days by sea, your goods may be carried from one end of the planet to the other in a matter of days. Additionally, to being quick to execute, air freight has quite a global reach because it uses a vast percentage of international airports, which helps to simplify shipments while also lowering the cost of road freight on departing and/or arriving.
Rail freight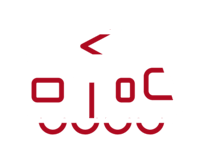 The middle ground between air and sea freight is rail freight, which is more affordable and faster than either. Utilize the rail system in the US, with its growing network of transit routes, for a cost-effective and time-efficient way to transport your goods.
Trucking services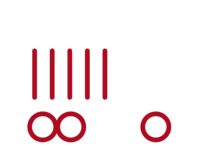 Even if it is not possible to complete the whole logistical cycle by truck, road transportation will undoubtedly be necessary to connect the origin, the end destination, and the different terminals (airports, ports and/or train stations).
Express transport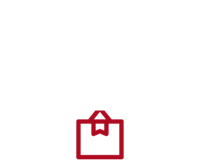 Leverage the influence of the leading transportation firms in our industry, including UPS, FedEx, DHL and TNT. When moving a light load—typically less than 100/150 kg—this mode of transportation will be ideal. In addition, this way, air freight can turn a profit!
International freight
|

Sea - Air - Rail - Road

|

Customs Clearance
Ship your business with trust
There are numerous ways to ship goods to/from the USA. You can choose between the convenience of ocean freight, the efficiency of air freight, trucking for the short distance, express for the long distance, or rail freight if you are in the middle.
There are numerous ways to ship goods to/from the USA. You can choose between the efficiency of ocean freight, the efficiency of air freight, trucking if the distance is short, express if the distance is long, or perhaps rail freight if you want to stay in the middle ground.
At first glance, the procedure appears to be a challenging adventure for novice exporters and importers who are unfamiliar with this industry. It's not just a technical issue; in fact, a tiny, invisible element might completely derail an operation.
At DocShipper, we don't approach requests in the way a conventional freight forwarder would. We take each operation individually and assign an expert to it. This committed expert will work with you from beginning to end to ensure that the shipment runs as smoothly as possible.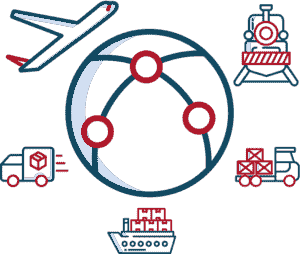 From / To where do you need our services?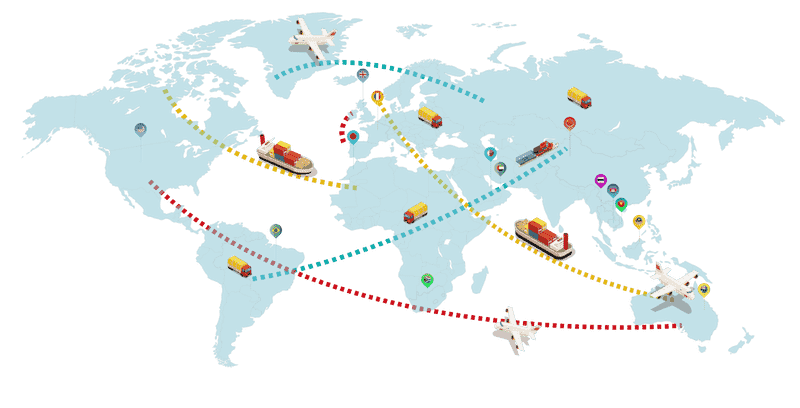 Our logistics services before and after your shipment
DocShipper offer a unique solution in line with your budget
Sourcing Services

Packing Services

Warehousing Services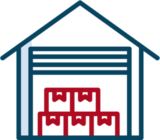 Quality Control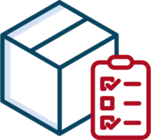 Customs Clearance

Door To Door

Moving Services

Transport Insurance

Cross Border Shipping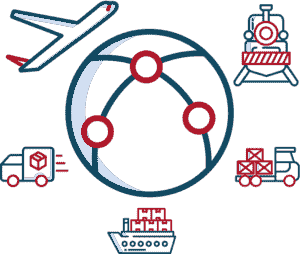 Frequently Asked Questions
What is DocShipper's function as a freight forwarder?
We aim to coordinate a wide range of logistics services to deliver a service that meets the needs of our customer's expectations: packaging, warehousing, international transportation, customs clearance and document package verification are just some of the services we offer. As a freight forwarder, we handle everything, relying on our team of experts at all stages.
Why pick DocShipper's door-to-door delivery service?
The service known as door-to-door could be best defined as a premium package. In fact, this solution includes all potential importer demands, which can range from pickup at the supplier's facility to delivery to your destination in your warehouse, office, or wherever you wish. If you are not a logistics expert and do not wish to intervene with the process in any way, this is the ideal solution.
What are the benefits of choosing DocShipper?
DocShipper has several qualities that distinguish it from its competitors. Firstly, it is the world's only company that can manage the product chain from start to finish. To start, we offer sourcing assistance services, then continue with international transportation services to the end (for e-merchants) thanks to a 3PL service, with which we manage inventory and distribution. Along with having an operator contract, benefit from working with one of our devoted experts from the beginning to the end, with the purpose of improving communication.
How does DocShipper manage the full entire product life cycle?
DocShipper is structured into three departments: the first is sourcing, which helps you find the best deal on the desired item. This department also handles compliance testing and product quality control. Then comes transportation: by air, ocean, or railway. We are responsible for transporting your shipment and clearing it through customs once it reaches its destination. Finally, our 3PL (distribution center) services for your e-commerce business. This way, you can concentrate on the marketing and leave the rest to us!
What is the international freight of items?
Import/export would be nothing if there were no international transportation operations.
Products are shipped in parcels, cartons, pallets and/or containers from their point of origin to their final destination whether by sea, air, train, or road. The freight forwarder, such as DocShipper, will be the operator responsible for combining a number of services that include transportation but also storage, packaging, and customs clearance among others.
What kind of transportation is available from the USA?
There are several options available for transportation from the USA, including:
Trucking for cross-border shipments to neighboring countries
Air freight for small volumes and quick delivery
Sea freight for large volumes and cost-effectiveness
Rail transportation for a balance of cost-effectiveness and speed, particularly for shipments to Europe.
How do I ship my ready-to-ship order?
Once your order is ready, you can reach out to us with all the required information to determine a quote: type of products (packing list), packing conditions, volume, and weight of cargo, origins, and arrivals. Once all the details are sent, which you can also do online through our form, a qualified DocShipper consultant will get in touch with you.
Is insurance available for air or ocean freight?
Yes, insurance is available for both air and ocean freight. It is highly recommended to purchase insurance for your shipment as it provides protection against potential losses or damages during transit. The insurance coverage can vary depending on the carrier and the type of freight, and it is important to review the terms and conditions of the insurance policy before purchasing. Additionally, it is also important to ensure that the value of the goods being shipped is accurately declared for insurance purposes.
What must I legally do in order to import from the USA?
In order to import from the USA, there are several legal requirements that must be met, including obtaining an import license, registering with the U.S. Customs and Border Protection (CBP), obtaining any necessary permits or certifications, and paying tariffs and taxes. Additionally, all imported goods must comply with U.S. laws and regulations, including those related to product safety and labeling. Before importing, it is important to conduct research and consult with a customs broker or other import/export specialist to ensure compliance with all applicable laws and regulations.
How can one tell if the goods meet destination standards?
To determine if goods meet destination standards, it is important to conduct thorough research on the specific regulations and requirements of the country or region where the goods will be shipped. This can include checking for compliance with safety, health, and environmental standards, as well as any necessary certifications or licenses. For example, if you import consumer products like food or cosmetics, a certificate from the FDA (Food and Drug Administration) is required. It is also recommended to work with a reputable third-party logistics provider, such as DocShipper, who can assist with ensuring compliance and obtaining any necessary documentation. Additionally, some insurance policies for air or ocean freight may also cover compliance or regulatory issues.